Rvv Cable
RVV Cable is known as a sheath wire, which is more commonly used cable in weak current systems, with tw or more condctor cores and PVC sheat layer outside. The main function of the sheath layer is to protect he cable from mechincal damage and chemical corrosion, and can enhance the mechanical strength of the wire, that is why we call RVV Cable.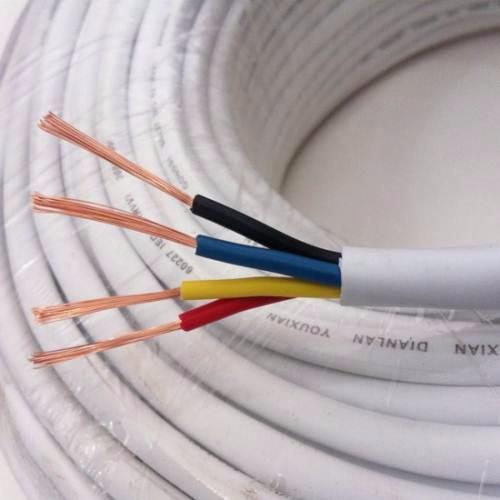 Characteristics of RVV Cable.
Rated Voltage: 300/500V
Conductor: Stranded Copper Wire class 5
Insulation Material: PVC
Sheath Materical: Flexible Polyvinyl Chloride (PVC)
Working Temperature: -30+70 degree
Number of Cores: 2~36 Cores
Cross Section: 0.3-6.0mm2
The method of distinguishing RVV Cable
There are more than 19 strands in copper wires. The length of RVV Cable is 100 meters. Of coures, there are 200 meters and 300 meters,but the lenghts produced by some manufacturers are 90 meters. In this case, we can check the logo on the RVV Cable, which indicate the maufacturer, production date, meters, cross section,etc. We can also compare the thickness of sheath and conductor. ZW cable is specialized in cables and wires since 1993. We can offer your best price with good quality.