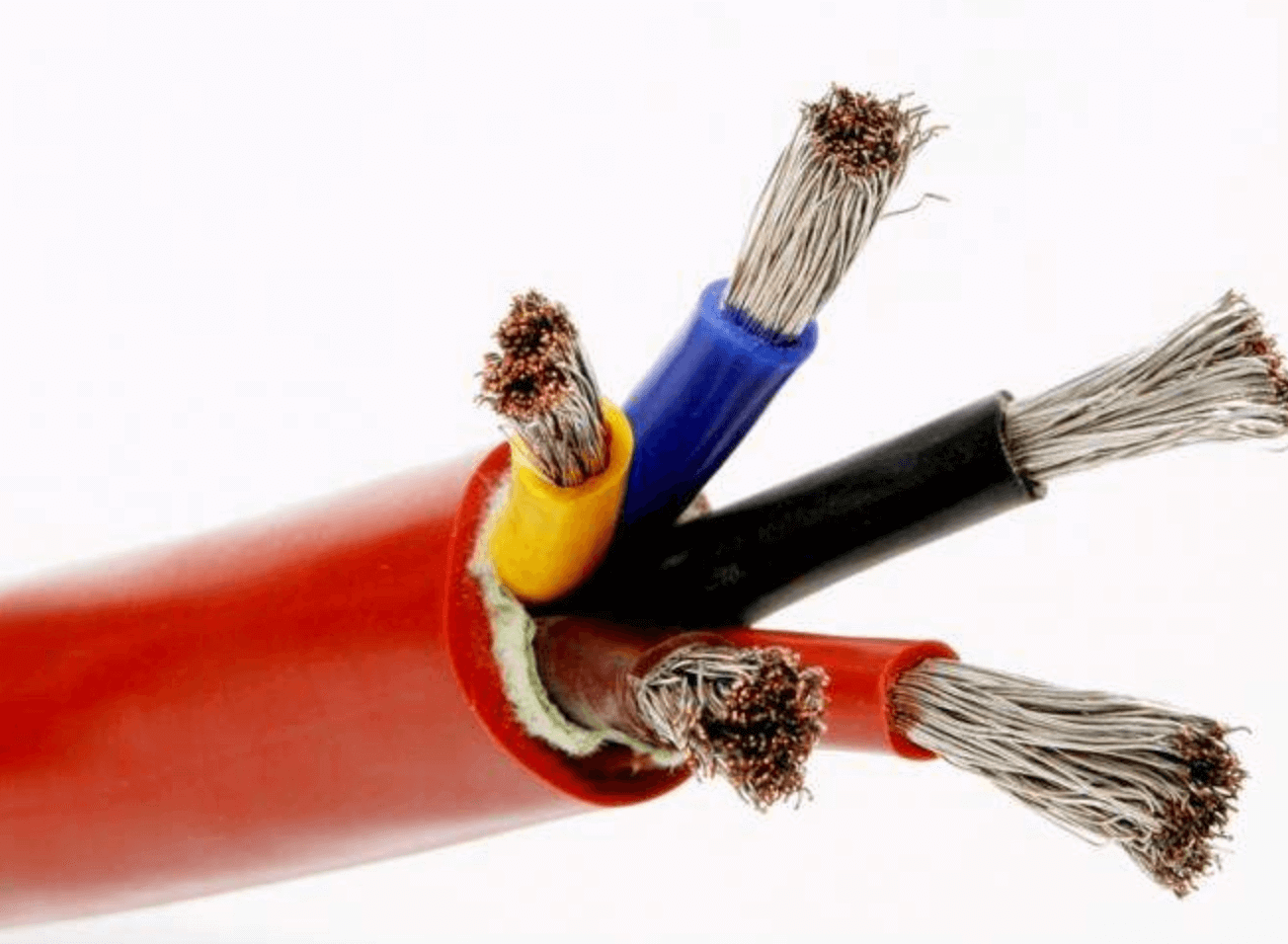 Where to buy silicone cable? This guide will list the top 5 websites for buying Silicone Cables on the internet including an overview of the benefits of silicone-coated cables. Silicone cables are among the most popular 'premium' cables due to their high insulation properties and flexibility. It's possible to purchase silicone cables by visiting your local hardware store. On the internet, you can find silicone cables directly from the manufacturers at a lower price.
Silicone cables are sold by the foot and buyers can purchase the exact size they need, or they can purchase in pre-cut lengths such as 250 ft., 500 ft., or 1000 ft. We'll show you the top manufacturers, how to source silicone cables, and how to place your order. Silicone cables carry immense benefits compared to PVC cables and they can be used everywhere from electronics manufacturing to beverage industries.
Where To Source Silicone Cables?
The best place to get silicone cables at a low price is: China! Most silicone cables in the US are imported from China, which means you can lower your prices if you go directly to the Chinese manufacturers and order in bulk. The manufacturers listed below provide the highest value for money and some of them are directories where you can shift through small domestic manufacturers.
Silicone cables are popular because they provide high-temperature resistance (up to 200°C), flame-resistance, chemical-resistance, and more. Silicone cables are used in various industrial applications such as medical machinery, electronics, household appliances, light fixtures, and more. They are the key cables used for the internal wiring of electronics components in the automotive industry.
Where To Buy Silicone Cable: ZW is your best choose.
ZW Cable is the largest manufacturer of silicone cables in China and the company provides factory prices on silicone cables for international buyers. ZW Cable has the widest selection of silicone cables and the ability to choose from dozens of silicone-coated cables for all industrial applications. ZW Cable is the #1 source for silicone cables including a range of other popular cables such as solar cables, silicone wire, trailer wire, electrical cable etc. ZW Cable is headquartered in Zhengzhou, the capital of Henan Province, and one of the largest manufacturing hubs in China. ZW Cable has high annual output and an annual production capacity of 80 million km of cable. The company has nearly 30 years of experience in cable manufacturing and one of the largest cable factories in the world, spanning more than 50 acres. ZW will help you choose right silicone wires.
Benefits Of Ordering Silicone Cables
The main advantage of silicone cables is their high-temperature resistance - they can withstand temperatures that exceed those of PVC cables. The average silicone cable can withstand anywhere between +150°C up to +300°C. The rated voltage of the average silicone cable is 600V, making them usable for most industrial applications.
The silicone rubber material makes it easy to bend and flex, giving you maximum flexibility when you're installing the cable. If you take an average silicone cable such as the UL758 at ZW Cable, you'll notice it can withstand temperatures up to +180°C, and it's a highly affordable cable. We have cables that are suitable for every working environment with different voltages.
The new-generation silicone cables manufactured by ZW Cable can provide stable circuitry in working environments where the temperature is consistently high (surpassing 150°C) or lower than -60°C. If the temperature falls above the range, we have other alternative cables such as Teflon Cables that can withstand even higher temperatures. However, in the event of a fire, our silicone cables will likely not be damaged.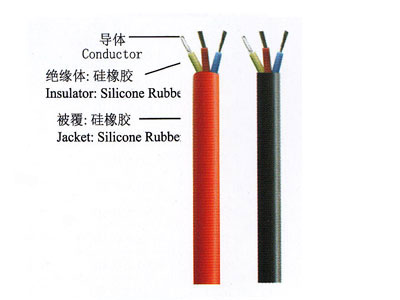 ZW Cable's silicone cables are used in industries such as metallurgy, chemical manufacturing, power generation, and others. Our clients are able to manufacture their medical equipment, light fixtures, electronics, household appliances, and other industrial machinery using the wiring provided by our silicone cables.
The demand for reliable cables that can withstand heavy temperatures for decades is going up and silicone cables are the #1 choice in the premium category when you can't rely on PVC cables. As one of the leading silicone cable manufacturers, ZW Cable is in tune with the latest trends and products the most reliable silicone cables in the world.
Buying Silicone Cables: FAQ (Frequently Asked Questions)
Q: What Are The Best Companies For Buying Silicone Cables?
A: ZW Cable is the largest silicone cable manufacturer in China and the most reliable. ZW cable produces silicone cables that feature the latest silicone wiring technology - giving buyers great savings when they're ordering in bulk. ZW Cable produces hundreds of thousands of miles worth of silicone cables each year.
Other alternatives to ZW Cable are listed above, and buyers have the ability to shift through hundreds of smaller retailers that have smaller manufacturing capability than us on directories such as AliExpress and Amazon. The main advantage of ZW cable is that there are dozens of silicone cables including different color options for any job.
Q: How To Save Money Ordering Silicone Cables?
A: To save money on silicone cables, you should select a reliable manufacturer and purchase in bulk. Many vendors on websites like Amazon are purchasing from manufacturers directly in China and charging a higher markup price for the product. If you want to get silicone cables at a low cost, you'll have to contact manufacturers directly. For instance, you can reach out to ZW Cable and we'll give you our factory rates for any length. We even have discounts for large orders. Generally, most manufactures can fulfill orders by cutting the cables to the exact size you need or offering fixed sizes such as 250 ft., 500 ft., 1000 ft., and more.
Q: Why Pick Silicone Cables Over PVC Cables?
A: The main advantage is the higher temperature range and the weather resistance. Silicone cables have a higher temperature range. While PVC cables can withstand temperatures up to 100°C on average, with silicone cables this number doubles to nearly 200°C. Silicone cables are more resistant when it comes to high heat, including low temperatures. Silicone cables are also more flexible because they're made of silicone rubber, while PVC cables are made of plastic. What's more – silicone cables are nearly as affordable as PVC cables when you're ordering them in smaller amounts. This means you'll enjoy extra flexibility, higher endurance, and longevity for your products.